FOR A DECADE NOW, REBEL NELL HAS EMPOWERED 41 WOMEN TRANSITIONING FROM SHELTERS, POSITIVELY IMPACTING OVER 280 LIVES. WITH STABLE JOBS, MENTORSHIP, AND PERSONAL GROWTH OPPORTUNITIES, WE'VE BEEN A CORNERSTONE IN HELPING THESE WOMEN REBUILD THEIR LIVES AND REGAIN INDEPENDENCE. JOIN US AS WE CELEBRATE OUR 10TH BIRTHDAY!
EXPERIENCES
We offer a variety of private event experiences to meet your needs and delight you and your guests.
LEARN MORE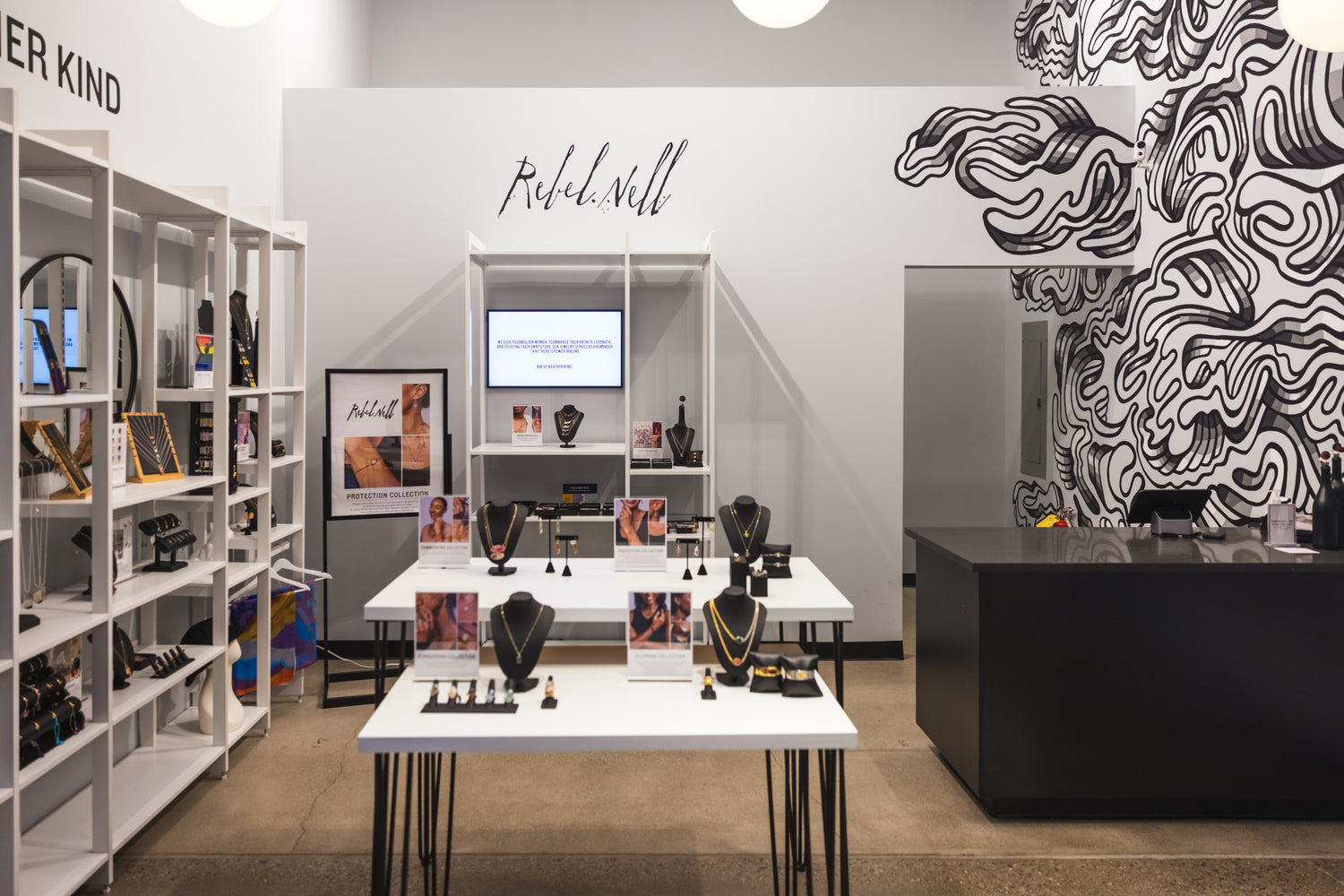 Rebel Nell Downtown Detroit Store
TOGETHER, WE MAKE AN IMPACT
The power of your purchase goes beyond jewelry. Rebel Nell, a women-owned social enterprise, offers employment, equitable opportunities, and wraparound support to women facing barriers. Since 2013, your purchases have funded...