Amy Peterson, Co-Founder of Rebel Nell
Guest Blogger at The Huffington Post
When I moved to Detroit almost ten years ago, it was an entirely different city than the one I live in today, but the love has stayed the same. I had set up residence in a city deep in the midst of an economic down spiral, facing a dwindling population at the rate of 65 people per day over the past 10 years, according to Detroit Works Project. Those who remained were not doing well, and many women and families were struggling with unemployment and poverty.
Three and a half years ago, I co-founded Rebel Nell with my business partner Diana with a vision of what could be salvaged from the rubble, using art to propel the women in the community forward. Never did we imagine that the brand we started in that tiny workshop in Detroit would grow into something that would be displayed in a museum that Andrew Carnegie once called home on the Upper East Side.
And yet we did. From now until February 26th, 2017, Rebel Nell will be included in the Cooper Hewitt Smithsonian Design Museum's third exhibition of a series called"By the People: Designing a Better America" that takes a look at the way design is being used to create more inclusive, sustainable, and equitable communities. The exhibit features changemakers like Detroit Future City and creators like Raleigh Denim Workshop, where they engage master pattern makers, sewers and farmers from North Carolina to design classic American jeans while maintaining a small carbon footprint.
This is a proud moment for Rebel Nell. For many of our designers, it has been hard to process. These women — many of them long-time Detroiters — are an integral thread of Detroit's fabric. Rebel Nell exists because of their dedication and brilliance. It is remarkable to know that their work, the graffiti they've salvaged and transformed into beautiful jewelry, is being featured in one of America's most renowned museums. It is a testament to how big the voice of a small company really can be.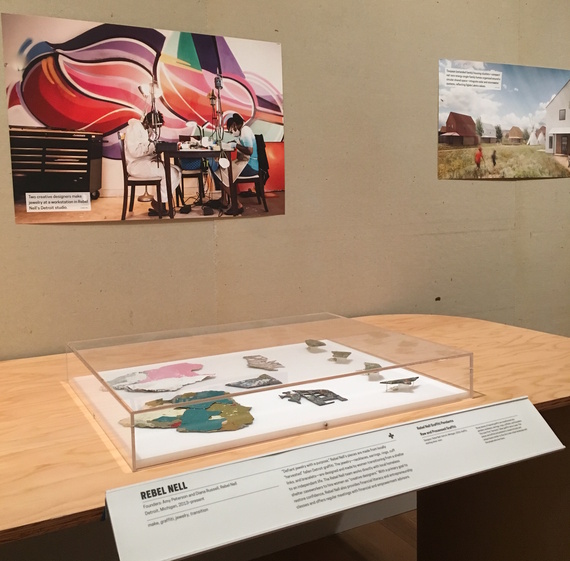 All around us are other small businesses that have a vision for our city and its residents. Thought-leading companies like Better Life Bags and The Empowerment Plan have been working to breathe new life into Detroit, its economy, and its people.
Many on the outside still hold misconceptions about Detroit, but just like Rebel Nell and the women who make our work possible, our city is resilient, it is determined and it is tenacious. Detroit is undergoing a socio-economic resurgence that we are happy to be a part of. We strive continuously to be agents of change. Our goal to help women transform their lives, regain their confidence, and believe that their vision can be brought to reality is always our number one priority. And in pushing that forward, we aim to empower the next generation too by enabling their mothers to conquer their limitations.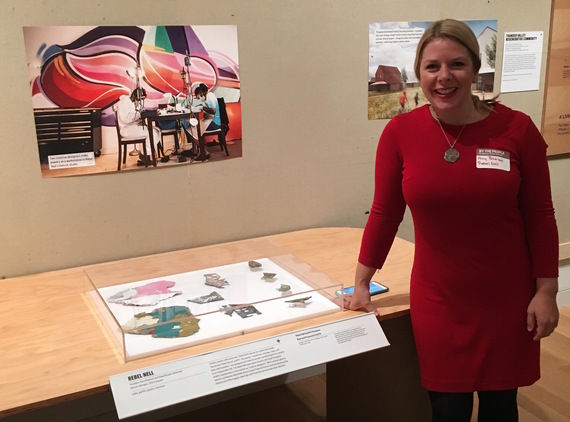 We at Rebel Nell are committed to building a more sustainable, inclusive, and prosperous Detroit—and America. Our presence at the exhibit is just one more way we're making sure our voice gets turned up even louder. In order to create a more well-rounded nation, we must pay attention to those who are designing our future, and we are extremely proud to be a company that is by the people.